The Butterfly Garden Spaces
The original garden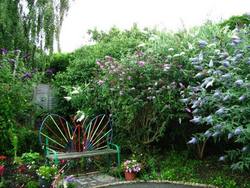 This is where it all began, the tiny plot that was our first garden. Pulled from dereliction in September 2002, this most peaceful space is now mature and a real delight. It is the first stop for visitors, the glorious tip of our iceberg. The shade house : This timber shelter was raised in 2004 and offers a working space on very hot days. Effectively it is an outdoor classroom and can accommodate 20 people, allowing work to continue in the shade.
The Classroom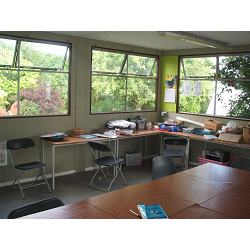 The classroom (sometimes called The Tea Hut) was donated several years ago by the education service. It is a portable unit, is well equipped and offers working accommodation for up to thirty. It is used as a teaching space and currently also serves as our canteen.
The room is light, airy and regularly redecorated. It is very well used every day, the novelty of tea drinking, it seems, never wears off.
The New Cabin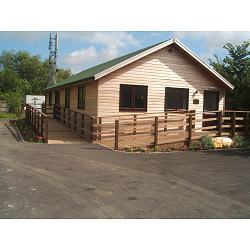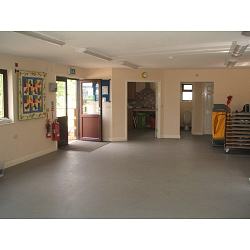 In January 2013 we opened our new building, known by all as 'The Cabin' It serves as a classroom and workshop for our students and has full services including toilets and a kitchen. It is a substantial unit and its development is a clear endorsement of our commitment to the long term future of The Butterfly Garden.
The room is used for a wide range of sessions, including music, drumming, cooking, drama and therapeutic massage.
The Meadow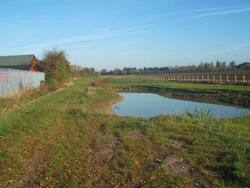 Over the last few years ,we have been working to develop a piece of wild countryside that can be accessed by all. To this end we took over two acres of ground,planted 300 trees,dug two ponds and installed 450 metres of hidden pathway.
This path allows safe access for all irrespective of mobility issues and as confirmation of our commitment to community is now open to all.
The Greenhouse
The greenhouse is our production space. Initially we crept into the front corner of the site's commercial greenhouse and now we have laid claim to 2,000 square feet of it. It is a very useful space and we use it throughout the year for the production of the plants that will be used across the project. We are also generating seasonal items in support of a number of school and college business enterprise initiatives.
The Allotment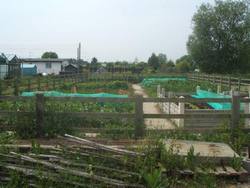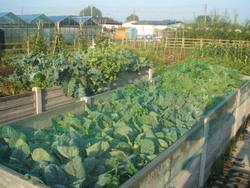 It is amazing to look out on the allotment and remember that six years ago,it was a wilderness. Now it is a well managed kitchen garden with good paved access and some terrific raised beds. It is a substantial space and boasts soft fruit beds as well as good rows of seasonal vegetables. In early 2011 the plot will be enhanced by the arrival of a shed and greenhouse.
The Paddock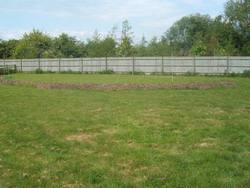 The paddock is a work in progress. Initially we cleared a piece of overgrown land and grassed it. This was a holding operation, a way of keeping the land in order, whilst a plan was conceived. Work has now started on converting this space into an outdoor theatre. Construction will be in the form of an ampitheatre, fronted by a stage. We have great plans for the ongoing development of this scheme.
The Willow bed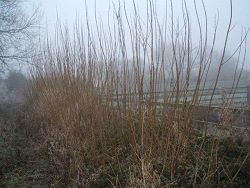 In 2003, we planted 250 willow for craft work and construction. Each year we harvest bundles of material and gradually are honing our skills through experimentation. Members of our group apply their skills to sculpture, garden structures and weaving.
The Wildlife area and Desert
This is a very special garden, an intimate managed space that we share with nature. We built it from scratch having cleared the ground of briar and bramble. It is fully accessible and has a peace that suggests that it might be a million miles from anywhere. At the end of the paths, which weave through dense undergrowth we have built a desert garden. It was built as a folly and is there for no other reason than "because it is".
Outdoor performance space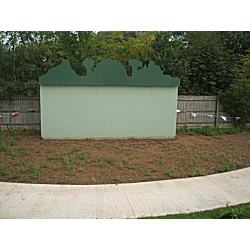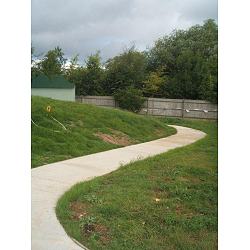 We are currently developing an outdoor performance space, which is set in an amphitheatre. It is hoped that this work will be completed in 2013 and that our regular drama sessions will also grow along side it.
Flutterbuys & 'Quids in'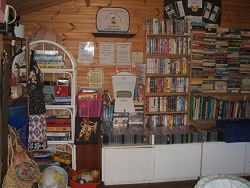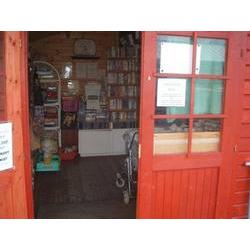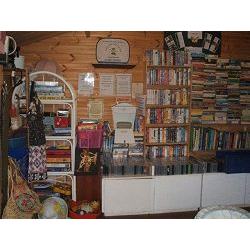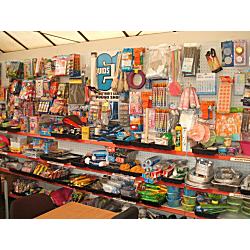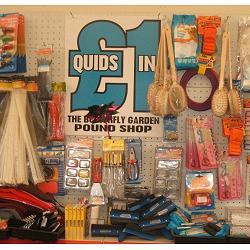 A key part of our fund raising, this shop is full of second hand goods. The shop is not manned, but relies entirely on the honesty and generosity of the customers.
A trust box is located on the wall and visitors leave donations. The shop is regularly tidied up by volunteers and the stock levels are regularly topped up by supporters. We are always pleased to receive more stock, so feel free to drop yours in. Flutterbuys is now on

'Quids in', is a fairly new development in the form of a pound shop. In keeping with those on the High Street it offers a range of diverse new products for just a pound. This project has enabled students to comfortably access a retail experience.